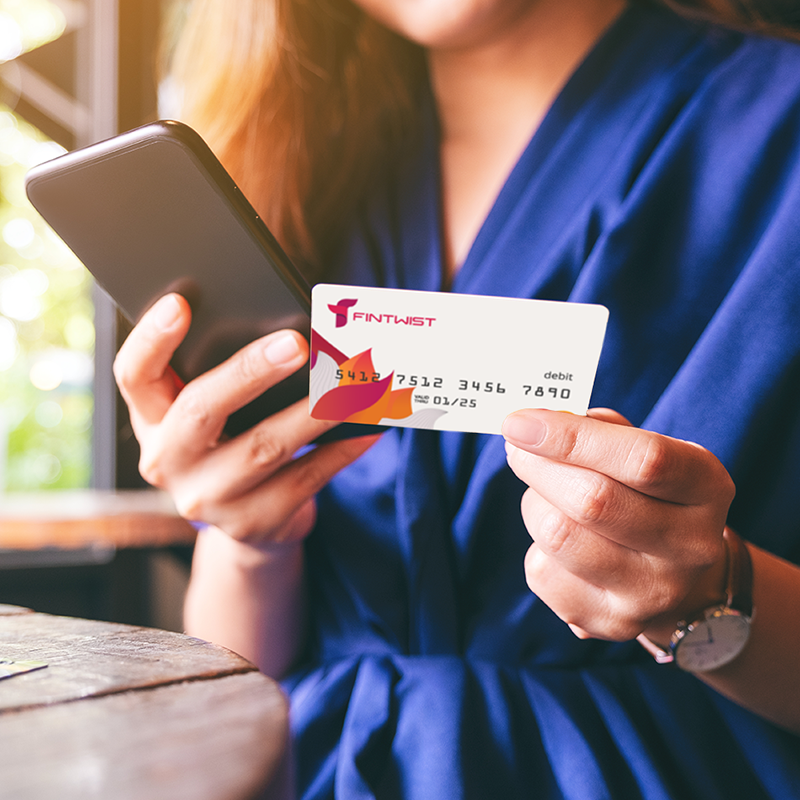 Less Stress & More Transparency For Employees
With the Fintwist app, employees can utilize the features and benefits of OnDemand Pay. It gives employees visibility into cardholder data, allowing them to track, monitor and analyze spending through Fintwist App. They do not need to open a bank account to be paid or to use their money: they can use their paycard anywhere Mastercard® is accepted, including for online purchases.
Best of all, employees can ask to be paid whenever they want without having to interact with anyone in the accounting department, freeing them up to focus on other work. Employees can access their accrued net wages at any time during the pay period and have it sent directly to their Fintwist paycard or a designated bank account.